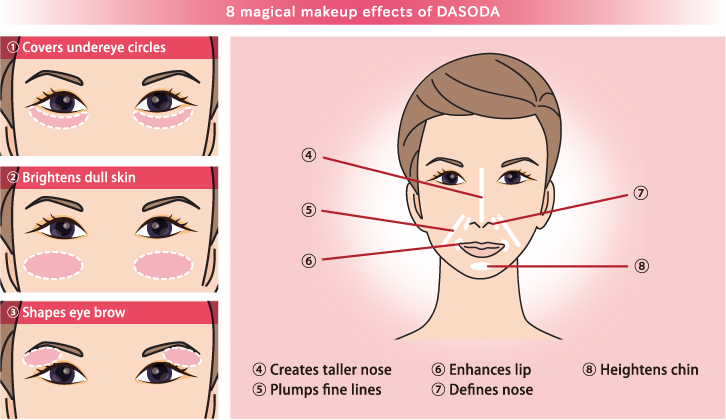 ●Suggested Retail Price: 1575 yen
●Volume: 2.5g
●Package Size: W85xH174xD26mm
●Color: Natural / Ochre




 Calligraphy brush style pen for long smooth application.
 Achieve flawless complexion.


 Adds brightness instantaneously with a stroke while harmonizing
 all the features of the face Professional quality.


 Includes various ingredients that provide heat retention and
 boost wrinkle function.
 Daily use prevents around the eyes age spots,
 wrinkles and dryness.